Selamat datang di Jurnal Politeknik Negeri Madiun yang menjadi media informasi dan komunikasi para praktisi, peneliti, dan akademisi yang berkecimpung dan menaruh minat serta perhatian kepada pengembangan ilmu pengetahuan dan teknologi. Laman ini berisi jurnal-jurnal yang diterbitkan oleh seluruh Civitas di lingkungan Politeknik Negeri Madiun.
---
Welcome to Journal of State Polythecnic of Madiun. The journal is intended as an instrument for individuals, practitioners, researchers, and academics who are conducting research based on their expertises. The Journal aims to promote interdisciplinary research regarding engineering, accounting, management, finance and ⁠⁠⁠business administration. This page contains journals published by Civitas in the entire State Polytechnic of Madiun.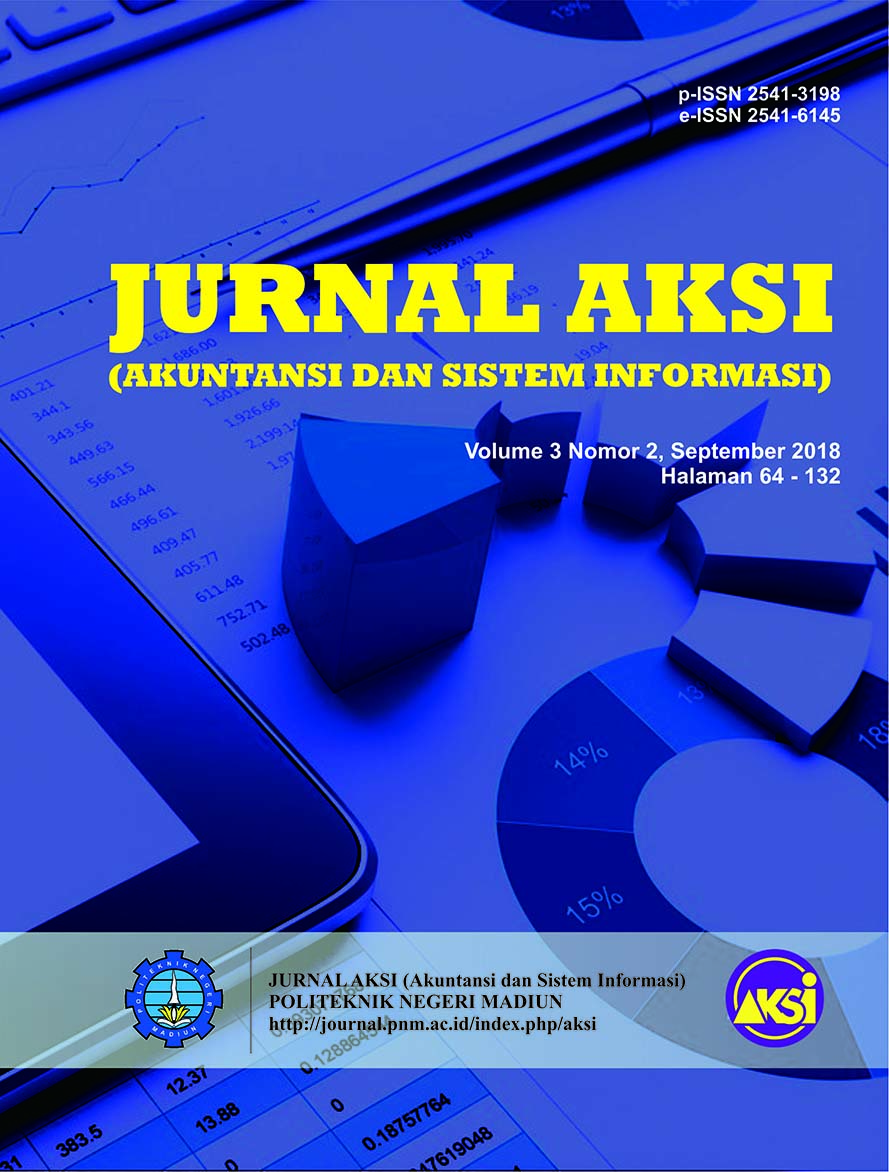 JEECAE (Journal of Electrical, Electronics, Control, and Automotive Engineering)
Journal of Electrical, Electronic, Control, and Automotive Engineering (JEECAE) is a periodical scientific journal containing the work of researchers, lecturers, and practitioners on the study of thepower system in electrical engineering, electronics and control engineering, mechanical engineering and automotive. The journal is published by the engineering department of State Polytechnic of Madiun (PNM) with the aim of collecting the innovative works from authors, publish new ideas and innovation. The discussion on JEECAE focuses on analysis, implementation, and development of engineering science that benefit the society.
e-ISSN : 2528-0708 and p-ISSN : 2541-0288
Journal Template  : download
View Journal | Current Issue | Register
Jurnal AKSI (Akuntansi dan Sistem Informasi)
---
---
Jurnal AKSI (Akuntansi dan Sistem Informasi) with registered number ISSN 2541-3198 (printed), ISSN 2541-6145 (online) is scientific journals which publish articles from the fields of accounting and information system. AKSI will publish in two times issues Volume 1, Numbered: 1-2 are scheduled for publication: May and September.
Before submission,
You have to make sure that your paper is prepared using the AKSI Template, has been carefully proofread and polished, and conformed to the author gudelines. Please read this guideline carefully. Every manuscript sent to the editorial office of the journal ought to follow the writing guidelines. If the manuscript does not meet with the author guidelines or any manuscript written in a different format, the article will BE REJECTED before further review. Only submitted manuscripts that meet the journal's format will be processed further.
Online Submissions
Registration and login are required to submit items online and to check the status of current submissions
View Journal | Current Issue | Register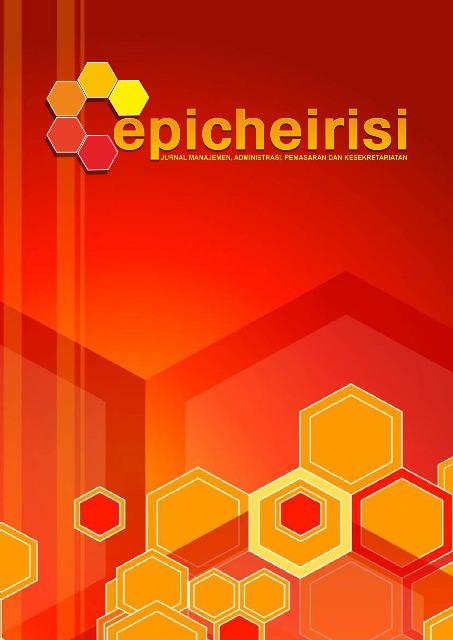 Epicheirisi : Jurnal Manajemen, Administrasi, Pemasaran dan Kesekretariatan
Epicheirisi adalah Jurnal Ilmiah Manajemen, Administrasi, Pemasaran, dan Kesekretariatan merupakan jurnal ilmiah yang diterbitkan secara berkala setiap enam bulan sekali pada bulan Februari dan Agustus oleh Jurusan Administrasi Bisnis Politeknik Negeri Madiun.
Jurnal ini berisi hasil penelitian para peneliti, dosen, dan praktisi mengenai ilmu manajemen, administrasi, pemasaran, dan kesekretariatan. Dengan berfokus pada pembahasan tentang analisis, penerapan dan pengembangan bidang ilmu tersebut, kami berharap jurnal ini dapat bermanfaat bagi masyarakat.
Nomor e-ISSN : 2548-7817
View Journal | Current Issue | Register
DIKEMAS (Jurnal Pengabdian Kepada Masyarakat)
Jurnal Pengabdian kepada Masyarakat (DIKEMAS) merupakan jurnal berkala ilmiah yang berisi tentang hasil pengabdian meliputi berbagai bidang ilmu. Jurnal ini dipublikasikan oleh P3M di Politeknik Negeri Madiun dengan tujuan untuk mewadahi karya inovatif atau gagasan dan hasil penelitian yang telah dicapai di bidang pelayanan masyarakat.
Jurnal terbit dua kali dalam dua kali Mei dan Nopember. Kirimkan manuskrip Anda. Silahkan Download Template DISINI.